Leta 2012 je Dahua vodil industrijo pri uvedbi tehnologije HDCVI. Skozi leta še naprej izboljšuje tehnološko vodstvo, tako da v skupnost HDCVI prinaša najsodobnejše rezultate v smislu ločljivosti, občutljivosti na svetlobo, inteligence in uporabnosti. Aprila 2017 je Dahua na svet predstavil obdobje HDCVI 4.0, ki mu je sledil predstavitev HDCVI-4K, prve ključne tehnologije v njenem tehnološkem okviru. Zdaj je to prvenec HDCVI-IoT.
Kaj je HDCVI-IoT ?
Čeprav je IoT (Internet of Things) še vedno razmeroma nov koncept, ki ga večina ljudi ne pozna, je v naš vsakdan že prinesel veliko ugodnosti, od pametne razsvetljave in brezstičnega sistema za nadzor dostopa do avtomatske vožnje, ki ne vključuje ročnega upravljanja in delujejo sami. Z inteligentno tehnologijo zaznavanja in prepoznavanja je mogoče neposredno izmenjati informacije med stvarmi, kar pomeni, da se IoT za pravilno delovanje ne zanaša na internetno povezljivost niti človeško posredovanje. V mnogih situacijah se IoT odziva na bolj zanesljiv in bolj sproten način kot internetni daljinski upravljalniki. V bistvu je IoT prodrl v vsak vidik današnjega življenja in spremenil industrijo, kmetijstvo, gradbeništvo, energetiko, medicino, maloprodajo, potrošniško elektroniko in številne druge panoge.
HDCVI, ki ga je razvila tehnologija, ki jo je patentirala Dahua, je vodilna svetovna tehnologija HD-over-coax, ki lahko hkrati prenaša avdio in video, napajanje in nadzorne signale prek obstoječe analogne infrastrukture. Proizvodna linija zdaj zajema sprednje kamere z ločljivostjo do 4K kot tudi celotno paleto izdelkov za shranjevanje. Izdelek se ponaša z stabilnostjo in izjemno kakovostno podobo v vseh industrijah po vsem svetu.
HDCVI HD nad-koaksialna tehnologija odlikuje hkratni prenos zvoka in videa, na katerega ne vplivajo dolge razdalje, in lahko deluje sam brez omrežja, kar sovpada z zahtevami IoT tehnologije: sprotni čas, izven lokalnega nadzora, visoko varnostne zmogljivosti itd. Na podlagi katere je Dahua kot prvi predlagal tehnologijo »HDCVI-IoT«, ki je združila obstoječi visoko varnostni video nadzor HDCVI z IoT, ki je sestavljen iz inteligentnejšega sistema za nadzor in nadzor zunaj linije. Ena od glavnih tehnologij IoT je integracija senzorjev in oddajnikov na vsaki napravi, ki napravi daje inteligenco za zaznavanje in presojo. Na primer, če nekdo vdre v območje z visoko varnostjo, lahko običajna kamera predvaja predvajanje video posnetka samo takrat, ko kamera Motion Eye iz serije HDCVI-IoT, prek vgrajenega visoko zmogljivega PIR (pasivnega infrardečega) senzorja v sodelovanju z vgrajeno video analitiko lahko natančno filtrirate situacije, kot se pes giblje okoli, in naravne spremembe v okolju, kot so premikanje drevesnih listov, in nato sprožijo alarm v realnem času videoposnetek pa je na voljo za preverjanje alarma. Na kratko, tehnologijo in funkcijo video nadzora nadgrajujemo od snemanja in ponovitve do razuma in odzivanja.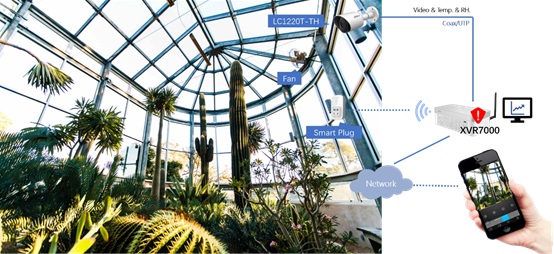 Funkcije in aplikacije serije LinCa
HDCVI-IoT tehnologija deluje v štirih korakih, da "spusti" in "prenese" informacije s sprednjo kamero; "izračunati" in "nadzorovati" scenarij s pomožnim pomnilnikom. Dahua je za majhne in srednje off-line lokalne aplikacije IoT razvil serijo izdelkov Linca, vključno z 2 milijona slikovnih pik kamero LC1220T-TH z vgrajenim senzorjem visoke natančnosti za temperaturo in vlago, 2 milijona slikovnih pik kamero LC1200SL-W z vgrajenim brezžičnim prehodom, ki ga podpirata rezervna shramba z vgrajenim inteligentnim algoritmom nadzora in enostavnim dostopom do Etherneta.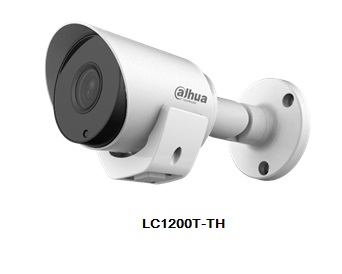 Podatki temperature in vlažnosti v mnogih okoliščinah zahtevajo sprotno pozornost, kot je shranjevanje hrane, zdravil in kemikalij. V tem primeru potrebujemo kamere za daljinsko spremljanje ravnanja z blagom, hkrati pa moramo vzdrževati temperaturo in vlažnost skladišča na določeni ravni ali pa bo prišlo do kakšne nepotrebne škode. Sprednja kamera LC1220T-TH lahko stori oboje, kar pomeni, da ko temperatura in vlaga presegata nastavljeno številko, bo kamera, ki zbira slike in podatke, sprožila alarm in istočasno prek zadnjega dela sistem za nadzor povezav, zaženite klimatsko napravo, sistem za razsvetljavo in razprševanje, da obnovite normalne pogoje. Še več,
Poleg omenjenih aplikacij za hrano in zdravila relikvije v muzejih in knjigah v knjižnicah zahtevajo tudi strogo nadzorovano okolje za shranjevanje, saj so tudi zelo verjetno, včasih nepopravljivo, poškodovani zaradi podnebnih dejavnikov. Ena od priporočenih rešitev je ohraniti obstoječi analogni nadzorni tokokrog in zamenjati opremo s serijo izdelkov HDCVI-IoT, ki bo zagotovila 24/7 video nadzor in spremljanje okolja. Sistem bo samodejno zbiral in obdeloval bistvene podatke o okolju ter pošiljal alarme in klimatske naprave po potrebi ustrezal odziv, vse zapisano v redna poročila o podatkih, poslana na skupno pregledovanje.
Poleg tega je rast rastlin in živali splošno znana kot tesno povezana s temperaturo in vlažnostjo okolja. V napačnem okolju bodo nehali rasti ali celo umreti. Kamera LC1220T-TH ter zadnji snemalnik in senzor jakosti svetlobe ni nič drugega kot vizualiziran sistem za spremljanje temperature in vlage. Z različnimi podatki o okolju v realnem času, nameščenimi na nadzornem videoposnetku, je mogoče dobro nadzorovati ključne parametre kmetijskih rastlinjakov, cvetja za vzrejo cvetja in kmetij, s čimer se izboljša učinkovitost.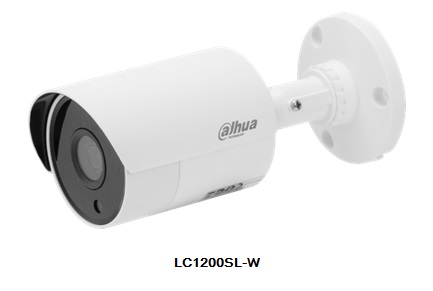 In ker se povpraševanje po inteligentnih alarmnih sistemih v varnostni industriji nenehno povečuje, so na trg postavili različne senzorje, med katerimi so, zahvaljujoč nenehni inovaciji brezžične senzorske tehnologije, brezžični senzorji, kot so detektorji dima, detektorji uhajanja vode , stiki z vrati, PIR-ji itd. Med uporabniki uživajo vse večjo priljubljenost, saj imajo v primerjavi s tradicionalnimi žičnimi alarmnimi sistemi številne prednosti, vključno s prihrankom denarja za ožičenje, lažjo namestitev in boljšo prilagajanje splošni estetiki notranje opreme.
V tem okviru je nastal še en inovativen izdelek iz serije HDCVI-IoT, LC1200SL-W. Na podlagi vgrajenega brezžičnega oddajnega oddajnika 2MP HDCVI kamere, ena kamera omogoča dostop do 32 brezžičnih alarmnih naprav v 100 m. Kamera za prehod je združljiva s 433MHz / 868 MHz / 915 MHz, vsemi tremi glavnimi svetovnimi frekvencami brezžične komunikacije in je skladna s protokolom Dahua Airfly. Z brezžičnim prenosom naprava za zaznavanje odda alarmni signal kameri, ki ustrezno zajema slike in preko koaksialnega kabla posreduje alarmni signal, nameščen z video signalom, na zadnji napravi. To pa postavlja nadzorne slike v realnem času na zaslon monitorja in sproži alarm v realnem času. Medtem sta alarmni signal in video signal vezana in shranjena,
Celoten sistem je mogoče sestaviti na preprost način. Lahko je neodvisno nameščen ali odstranjen in deluje sam, kadar ni povezan z internetom. Je zelo varen, brez odlašanja s prenosom videoposnetkov ali sprožitvijo alarmov, kar zagotavlja pravočasno obveščanje o incidentu. Če je povezan z internetom, omogoča daljinsko upravljanje, kar omogoča, da lokalne sile delujejo v sinhronizaciji s sprejemnim alarmnim centrom. Intenzivna inteligentna tehnologija segmentacije videoposnetkov in označevanja omogoča lažjo preiskavo po dogodkih. Enostavnost uporabe in kompaktnost tega sistema je primerna za uporabo doma in na majhnih in srednjih mestih, ki jih nadzira alarmni sistem.
Povzetek
HDCVI 4.0 služi povečanju potencialnega tržnega prostora analogne HD in zaščiti naložb strank HDCVI. HDCVI-IoT kot ključna sestavina HDCVI 4.0 združuje prednosti koaksialnega prenosa HD videoposnetkov in interneta stvari. Ta tehnološka inovacija ustvarja učinek 1 + 1 > 2 z integriranjem zaznavnih informacij, video in HDCVI IoT za celovit nadzor. Deluje kot ostrejše oko, sprožilec alarma in celo prvi pomočnik. Druga ključna komponenta HDCVI 4.0, HDCVI-AI, vas lahko celo opozori, preden se nesreča zgodi, s spontano analizo pridobljenih podatkov in videoposnetkov, ki se jih vsekakor veselimo.